New Guns and Rifles
Building new guns and rifles is what we excel at. The many decades of experience the team at L. W. Butler have amassed working alongside the finest gunmakers in the industry means they are perfectly placed to build the most exquisite new guns and rifles. We believe in drawing on the designs and styles of the past but built with the most exacting of modern methods and materials. Whether that be a beautifully constructed stalking rifle, a big calibre double game rifle or a hand crafted shotgun L. W. Butler gunmakers can build the gun to meet your exacting standards.
Designed exclusively for you
From the moment you commission a project with L.W. Butler, you will be at the very heart of the process. Our many years of experience mean we can guide you through your options and find the configurations and styles that are exactly right for you.
We'll listen to your every requirement – what is your quarry? Where, and under what conditions, will you be using your new firearm? Once we have a detailed picture of what you need, we'll work with you to build your ideal gun or rifle.
We can advise you at every stage of the process – from calibre, stock style, barrel types and actions – right through to what type of optics and sights to use. You can then consider finish, engraving and individual design elements that will give your firearm that handmade custom look and help to make it an heirloom of the future.
As Lee suggests:
"Don't let your imagination restrict you! If you can imagine it, we can create it. With a wide range of finishes and access to some of the finest engravers, your commission can be customised and entirely individual to you – a true one off".
Some of the exquisite detailing on L.W. Butler Rifles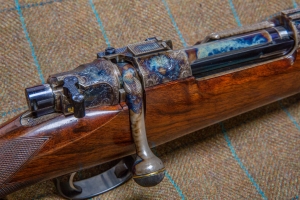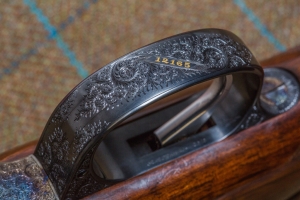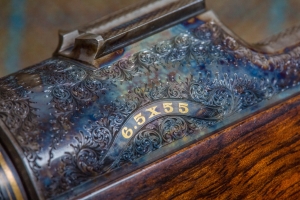 Whatever your vision looks like, whatever the requirement you have no matter how functional, robust, ornate or off-beat it may be a custom built new gun or rifle from L. W. Butler is the answer.
See more of our work and customer commissions or contact us to share your vision for a new bespoke gun or rifle. We'd be delighted to discuss your requirements.