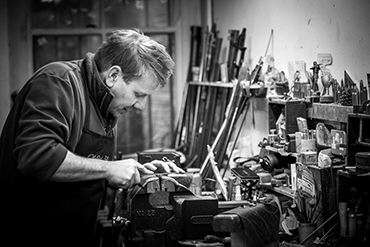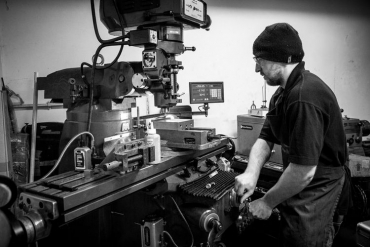 Why Choose Us?
In a word, pride.
Deep-seated pride in a job well done is clearly evident through every step of our gunmaking process, and central to every job that leaves the bench. It's this standard of excellence that is the signature of our company, and this is why you should choose L. W. Butler.
The key ingredients to maintaining this quality are care, craftsmanship, experience and a microscopic attention to detail. Whether that means handpicking the finest walnut stock blanks, selecting the best engravers in the world or using the leading gun case makers to protect your new treasure – nothing less but the highest standards will do.
Every commission we accept, from conception through to design and production, is fastidiously monitored and carefully managed by Lee Butler himself. Years of experience of working with the best in the guntrade gives Lee an awareness for detail and quality that is only evident in the very best of products. Our objective is to ensure that the final product exceeds your every expectation.
Being a small, independent company, we can offer a flexible and truly bespoke service for the most discerning of clients. Our team has worked with royalty, celebrities, farmers, gamekeepers and sporting enthusiasts of every kind, on projects of all sizes, all of which have the same valued place in our business.
There is something unique about the relationship between a gunmaker and a client, that goes beyond just supplying the client with a new gun or rifle Lee describes this relationship as:
"There is a common bond between a gunmaker and a client – a passion for shooting and for sporting firearms of all types, and it's a bond that really matters to us".
We would be happy to discuss any requirements with you, we are passionate about sporting guns and rifles and would be delighted to utilise that to provide you with something you can be passionate about too.